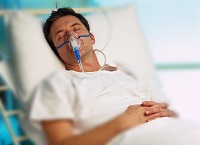 A Lasting Power of Attorney (LPA) is there to help your family not just you.
If you were to lose capacity and no longer be able to make decisions and take care of yourself either due to physical or mental illness who do you want to do it for you?
You should not assume that your spouse, partner or children will be able to step in and deal with matters on your behalf. The reality is that unless you have a Lasting Power of Attorney they will not be able to help. In fact, the added stress of dealing with someone's affairs without an LPA can be overwhelming. It may be necessary to make an application to the Court of Protection for deputyship which could take months and costs thousands of Pounds.
Who will pay your bills, protect your house, manage your savings, run your business?
Without an LPA in place everything stops whilst decisions are made by people who don't know you about who can deal with your affairs. All of your assets could be frozen whilst the appropriateness of those applying to be your Deputy is assessed. Even if you have a joint account then the Bank have the authority to freeze the account to avoid potential fraud whilst the court decides who can manage your funds. If your family cannot access your account who continues to pay your bills, maintain your property or pay your mortgage. Creditors will not wait too long whilst the Court make up their minds.
With an LPA for Property and Financial Affairs in place your chosen Attorneys could take over managing your affairs immediately relieving the stress and allowing your family to concentrate on more important matters like your health and well being.
With an LPA for Health and Welfare then that all important decision about your personal care and medical decisions can be made by those that you trust with plenty of guidance from you in advance about the choices you would have made. It is simple to do and our Consultants can help you prepare your guidance and complete the forms to make life that little bit easier should the worst happen.
Discover more Benefits of a Lasting Power of Attorney.