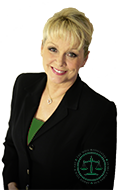 I want to make sure the people I love are looked after when I'm no longer there to look after them myself. That's why I chose The Will Associates.
Cheryl Baker
TV Presenter and Eurovision Winner
Buying your first home is a very exciting time full of hope and dreams about what can be achieved together. Moving up the ladder to bigger and better things is also exciting with bigger hopes and dreams although perhaps jaded by life experiences.
Whether you are starting out or moving up or down the property ladder you should consider the impact a move is going to make on both your finances and your family life.
The stress of finding the right home, negotiating the price and undertaking the inevitable moving day marathon, is enough to put most people off doing it again. More often than not, however, we do try it again.
Once you have your palace you want to protect it. You want to ensure that your loved ones are safe within its walls and that, when the time comes, you can pass it on to your loved ones for them to either continue to use as their palace or transform it into a nest egg and safety net to protect them when you are gone.
There are dangers out there that can threaten your hopes and dreams. Changes in circumstances that mean that, far from being a nest egg for your children, your valued asset is being eroded by claims upon it. Divorce and separation can tear apart a home and subsequent relationships can create complications that require careful consideration.
It is usual when a couple purchase a property that it is held as Joint Tenants and this means that they both own the whole of the property and when one of them dies it will automatically transfer to the other person. There are times though, when this is not the best option. Severing the tenancy and holding it as Tenants in Common, means that the property can be held in defined shares which are then passed on using the terms of the Will This is useful when trying to restrict the inheritance of the other person either for estate planning purposes or to ensure that the property passes elsewhere perhaps to your children.
The various options for how you hold your property can be discussed with our Consultants who can talk you through the advantages and disadvantages of a Protective Will Property Trust or a Lifetime Asset Trust, both of which are designed to protect the asset you have worked so hard to obtain.
Get your free information pack today, or contact us for more information.