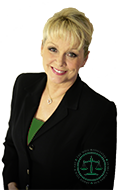 I want to make sure the people I love are looked after when I'm no longer there to look after them myself. That's why I chose The Will Associates.
Cheryl Baker
TV Presenter and Eurovision Winner
If you do not have a Will, you have no say over what happens to your assets when you die and this can cause difficulties for those you care about most.
Because of this, everyone should have a Will; this is particularly true if you own property, are married, have entered a civil partnership or have a long-term partner. It also applies if you have children or other dependants, or if you wish to leave something to someone who is not a close family member.
Our customers have told us that once they had made their Will, they felt a huge sense of relief. They realised that, in doing so, they have legally recorded how they wanted their assets divided after their death, thus providing their family with the security they deserve.
It is a common belief that, if you are married or in a civil partnership, your spouse or civil partner will automatically inherit everything you own when you die. In fact, the law sets out rules that determine how your assets are to be divided if you should die without leaving a Will.
The rules are intended to be fair, but they may not suit you. For example, if your spouse or civil partner and children survive you, your assets will be divided among them in fixed proportions that may not suit your family.
Equally, the rules make no provision for a partner if you are not married or in a civil partnership, even if you have lived together for many years. It is possible to write your own Will, but it is a good idea to seek professional advice.
Your Will is important, and professional advice will ensure that your Will complies with all the legal requirements. A professional service also ensures that your instructions are clear and will be followed after your death, and that you have taken advantage of any tax reliefs available to you.
Why Use Us?
We are fast becoming the largest Will writing company in the U.K, offering a fully guaranteed service. Our Consultants will visit you in the comfort of your own home and you won't be charged by the hour. In addition to this, all Wills are drafted by professionals. Production is overseen by a Solicitor who is a member of the Law Society and regulated by the Solicitors Regulation Authority (S.R.A).
It is also important to note that the only service we offer is the writing of Wills and estate planning; we have no other distractions and as a result we are totally focussed on our customers' needs.
We are registered under the Data Protection Act, so you know your information is fully secure and for each customer we also hold £2 million of indemnity insurance cover, for your peace of mind.
We are a rapidly expanding company, regularly advertising in the national press and on television, which has helped to cement our vision as a company serious about our customers' welfare. We also offer many other services that help protect children, parents and properties against state interference.
Our trained Consultants can assess your current circumstances and recommend the products that will provide the correct protection for you, your family and your assets. Get your free information pack today, or contact us for more information.