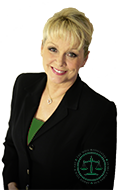 I want to make sure the people I love are looked after when I'm no longer there to look after them myself. That's why I chose The Will Associates.
Cheryl Baker
TV Presenter and Eurovision Winner
Unfortunately it is a fact of life that illness and injury can happen at any time and can affect both young and old. The impact of such an illness or injury can exacerbate matters leaving the family unit struggling to cope with day to day living.
Whether the inability to access your accounts and deal with finances is causing financial difficulties or decision making is impaired these stresses can build and fracture the closest family.
We can provide solutions that can reduce the worry and leave your family to concentrate on helping you deal with the challenges you are facing.
Having a Lasting Power of Attorney will enable your family to deal with both your financial affairs and also your Health and Welfare. Each of these documents gives power to your chosen Attorney to enable them to either manage your finances, like authorising payments for your utility bills and mortgage, and also dealing with the sale of your property if your circumstances have changed to require a move.
Having a document which clearly sets out who is now responsible avoids arguments within the family and means that matters can be dealt with quickly, especially where health is concerned and decisions about treatment are required.
If you run your own business or you are a Company Director it may also be necessary to have a Business Lasting Power of Attorney to enable the smooth running of the business if you are unable to do so.
Our trained Consultants can assess your current circumstances and recommend the products that will provide you with the reassurance and certainty that should you become ill or injured your family can be looked after and your affairs looked after.
Get your free information pack today, or contact us for more information.