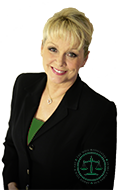 I want to make sure the people I love are looked after when I'm no longer there to look after them myself. That's why I chose The Will Associates.
Cheryl Baker
TV Presenter and Eurovision Winner
The death of a parent is one of those life changing events that will affect everyone and it doesn't matter how close or otherwise you were to your parents, it will impact upon you immediately.
You may be required to deal with their estate which can be anything from closing a bank account to selling their property. You may also be needed to support and care for your remaining parent or their partner. You will need time to grieve and we can assist by guiding you through the process as far as possible.
Whether or not your parent had a Will determines how you have to deal with the estate and the responsibilities of an Executor and Administrator are many. You will be responsible for assessing all of the estate including the assets and debts. More than likely you will be required to prepare and plan a funeral which in itself can be a daunting task if you have never discussed with your parent what their wishes were.
You will need to report to the Tax office and decipher whether or not inheritance tax is payable (which must be paid before the assets can be collected). You will also need to apply for a Grant of Probate or Letters of Administration through the courts and contact all assets holders completing and submitting their requisite closure/transfer forms. The property will need to be either sold or transferred to the beneficiaries and if it was rented it will need to be cleared and all rent paid up to date.
Once all of the administrative formalities have been completed, then you will need to finalise the estate by preparing the Estate Accounts and having them approved by all of the beneficiaries.
The whole process can take anything from 6 months to 5 years to undertake and many find it a very daunting task. With considerable experience in all elements of Probate work we can do as much or as little as you require. Quite often we are chosen to act as Professional Executors to release the burden from the family members at this very testing time.
After dealing with all the requirements of administering your parent's estate, you may feel that it is a wise choice to have your own Will drawn up setting out your own wishes and making things simple and clear for your family members. You can also take out a funeral plan to ensure that your wishes are carried out and your family are not left with important decisions to make about your final departure.
We are here to help you every step of the way. Our team of trained Consultants can talk you through the issues and help you find the right solution for your needs.
Get your free information pack today, or contact us for more information.