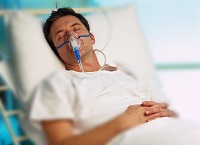 It is natural for you to worry about how your family will cope should you become incapacitated or unable to continue to support them. You may even be concerned enough to make provision through the completion of a lasting power of attorney for a family member or close friend to take care of your personal finances and/or health and welfare decisions should the need arise.
Would you however trust that same person to make important business decisions on your behalf and on behalf of your investors, partners or shareholders?
It is vital that if you run a business or if you are a Company Director that you consider completing a Lasting Power of Attorney dealing with your business affairs and identifying someone who has sufficient knowledge and ability to be able to step into your shoes and make those important decisions. It is your responsibility to ensure that you have carried out your duty to your investors/partners/shareholders by appointing the right person to carry on should you become incapacitated in any way. Following recent case law there is an implied duty upon all Company Directors to ensure that they have made such provision as failure to do so could significantly impede the smooth running of the Company and therefore affect the business. This could result in Shareholders seeking compensation through the courts for your failure to properly consider and address your potential incapacity and its effects upon the business.
You may feel that having a personal Lasting Power of Attorney is sufficient but if the person you have appointed does not fully understand the business or has their own interests at heart then any decisions they make could alienate other Directors, partners and shareholders. There may also be a conflict of interests not considered when dealing with personal issues where a conflict may arise.
We can assist with the preparation of a Business Lasting Power of Attorney (BLPA) dealing specifically with the running of your interest in the business however big or small. Tailoring the BLPA to fit in with other Partners or Directors ensures that the worry of what would happen should you become incapacitated is alleviated.
The Will Associates was established in 2010 to help people protect their businesses with LPAs, Wills, Trusts and other legal services. We have a team of over 60 head-office staff, including several Solicitors and a team of over 250 consultants across the country.
Let us help you protect your business now. Get your free information pack today or call us on 01630 436004.