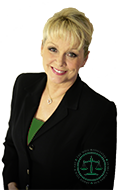 I want to make sure the people I love are looked after when I'm no longer there to look after them myself. That's why I chose The Will Associates.
Cheryl Baker
TV Presenter and Eurovision Winner
The three most common reasons to have a funeral plan are:
Not wanting to leave a financial burden for your relatives.
Protection against rising funeral costs.
All the funeral arrangements are taken care of with one phone call.
With a Funeral Plan from our preferred plan provider, you choose the funeral you want, and then pay for the funeral director's services included in your plan at today's prices.
When arranging your Funeral Plan, we work with the UK's largest independent funeral plan provider*, to ensure that the process is very simple and we give flexible payment options.
Protection against rising funeral costs
Funeral cost inflation has averaged about 7% over the last 10 years. According to the Sun Life Cost of Dying report, 2016, the average cost today of a funeral is in excess of £3,897. It is estimated that the average funeral, assuming 7% inflation, will cost over £7,049 by 2026, and £12,794 by 2036*.
Paying for your funeral today can be a good option compared to saving for your funeral as the cost of the funeral director's services are fixed at today's prices. If you choose not to pay for your funeral today, your family and/or estate will have to pay for your funeral in the future, perhaps with significantly increased costs.
No more to pay for your funeral director's services – guaranteed
No matter how old you are, no matter how much funeral costs might rise, you and your loved ones will never be asked for a penny more for the guaranteed services in your funeral plan. Plans start from only £2,895*.
Your money is protected
For fully prepaid plans and those paid in full over 12 months, your funeral funds are held in an independent trust. For plans paid by fixed monthly payments, the premiums are invested in a UK-based insurance company, guaranteeing the level of payout at the time of death. These arrangements are totally independent of our company.
Money is refundable
If at any time you have a change of heart about your funeral arrangements and you have paid either in full or with 12 monthly payments, all money is fully refundable. (Less a small administration and cancellation fee).
Three payment options
Payment can be made as a lump sum, in 12 monthly instalments at no additional cost, or by fixed monthly payments, which can cost as little as 75p a day*.
With over 3,000 funeral directors, the largest network in the UK, our funeral provider is able to offer plan holders an unrivalled opportunity to choose which funeral director will attend to their wishes.
Our trained Consultants can assess your current circumstances and recommend the products that will provide the correct protection for you, your family and your assets. Get your free information pack today, or contact us for more information.
* Data correct as of June 2017. Source Golden Charter