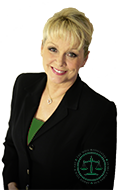 I want to make sure the people I love are looked after when I'm no longer there to look after them myself. That's why I chose The Will Associates.
Cheryl Baker
TV Presenter and Eurovision Winner
Our experts can help you reduce tax and maximise the wealth you pass on to your children and loved ones.
There are a number of ways in which we can assist you, including:
These issues can be an extremely complex - let our experts help you find the right solutions for your needs.
Our financial advisors can assess your current circumstances and recommend the products that will provide the correct protection for you, your family and your assets. Get your free information pack today, or contact us for more information.