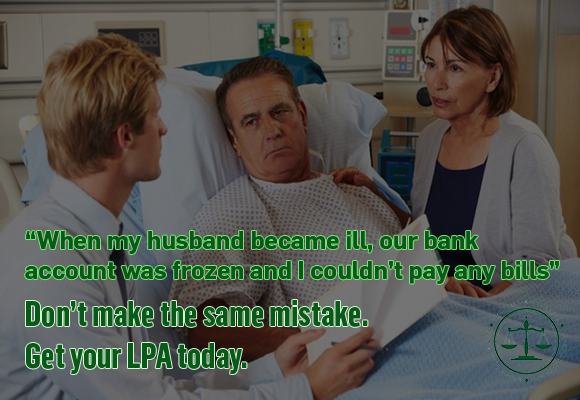 Every year thousands of people in the UK find out the hard way what happens when their partner becomes ill and they don't have a Lasting Power of Attorney.
If you have a joint bank account and your partner is unable to manage their own financial affairs, the Court of Protection may decide to freeze your accounts to protect your partner.
For example, should your partner develop dementia or Alzheimer's disease, you may suddenly find that you are no longer able to pay your normal bills, such as utility bills or mortgage payments, without applying to the Court of Protection.
This causes a huge amount of anxiety and stress for thousands of people in the UK each year. How frustrating it is not to be able to access your own money!
But it doesn't have to be this way. All you need to do is set up a Lasting Power of Attorney.
Our trained Consultants can assess your current circumstances and recommend the products that will provide the correct protection for you, your family and your assets. Get your free information pack today, or contact us for more information.