The Will Associates Limited
The Will Associates is one of the UK's largest estate planning companies, specialising in Wills, Trusts, Powers of Attorney and Probate. We have hundreds of trained consultants and head office staff and we have helped over 7,000 people protect in excess of £1.5BN in assets.
The Old Magistrates Court
Market Drayton
Shropshire
TF9 1PH
United Kingdom
Find a Will Writer
Will Writers in Honiton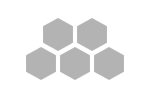 Great News! We have Will Writers near Honiton. Our trained consultants are ready to help you in the comfort of your own home.
Book an Appointment Today
Get Our Free Information Pack
Since 2010 we have helped over 6,000 people just like you to protect over £1bn worth of assets. Our specialised Wills, Family Trusts, Lasting Powers of Attorney and our Funeral Plans, can help make sure your home and other property is inherited by your loved ones effectively.

s